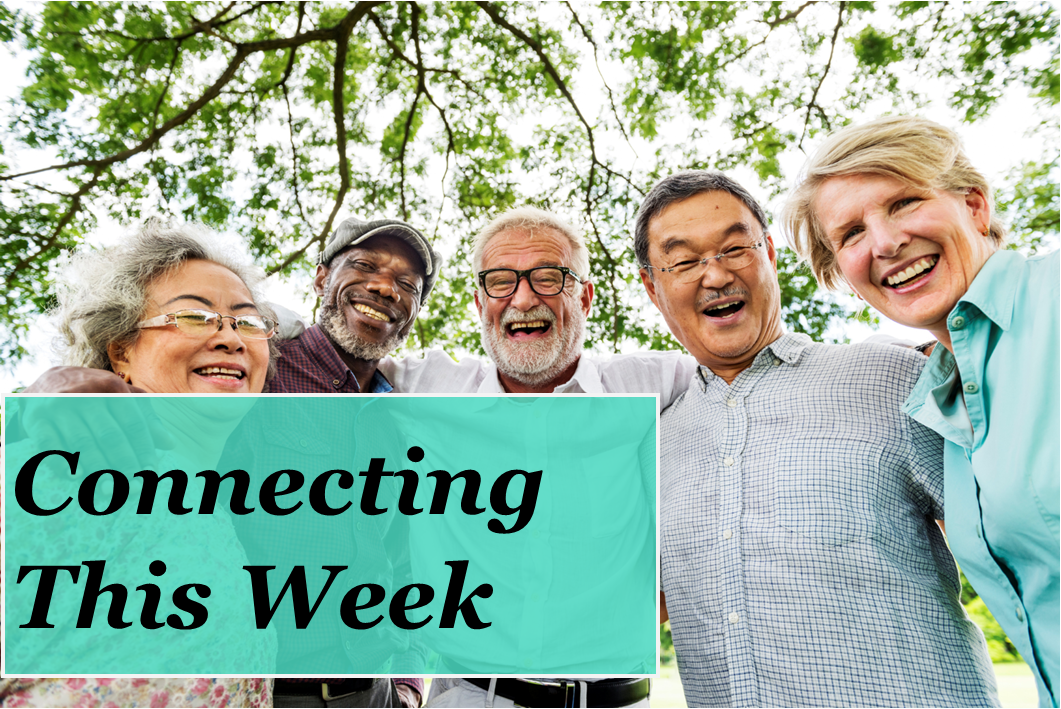 Recycling Education Tour
Rumpke Recycling Center
5535 Vine Street, Cincinnati, Ohio 45217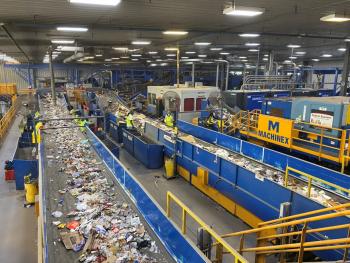 Wednesday, May 17
 
9:30 - 10:45 AM 
 
Rumpke Recycling is one of the largest residential recycling plants in North America and serves 4.5 million people with the capacity of processing at least 55 tons of recycling per hour. The tour includes a short  video, a review of items acceptable for recycling and a walking tour of the plant to show how the recyclable materials are sorted. 
Dress Code: Guests are required to wear sturdy hard soled closed toe shoes with backs (no sandals or heels). Long pants and long sleeves are recommended. Guests who do not abide by the dress code may not be permitted inside the facility. 
Safety Gear: Guests wear a vest, safety glasses and a hard hat. One-way audio headphones and small radios are used to communicate during the tour.
RSVP by May 5
Maximum of 10 participants.
____________________________________
Dinner at Bronte Bistro & Ron Purdon's Sextet at Joseph Beth
2692 Madison Road, Cincinnati, Ohio 45208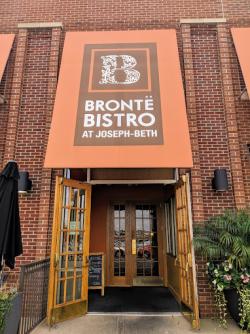 Friday, May 12
Dinner at 5 PM
Concert 6:30-8:30 PM 
 
RSVP by May 5
This is a 55 North tradition. Join us for dinner at Bronte Bistro before heading over to the adjoined Joseph Beth Bookstore to jam out with the Ron Purdon's Sextet.
Reservations are under "Meals on Wheels."
 
NO TRANSPORTATION
____________________________________
Indoor Plant Gardening
Burger Farm and Garden Center
7849 Main Street, Newtown, Ohio 45244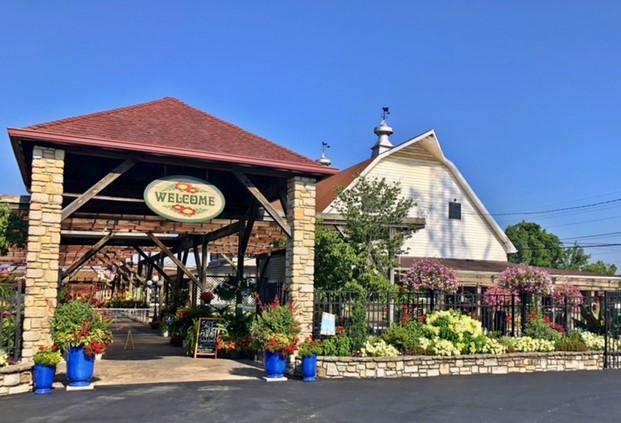 Wednesday, May 31
11:00 AM - 12:30 PM
 
Gardening is for everyone. You do not need a yard, nor do you need to move your body in uncomfortable ways to practice your green thumb. Join us at Burger Farm and Garden Center, 7849 Main Street, Newtown, Ohio 45244, as their experts teach you how to plant your favorite plants and grow them indoors. Cost is $30.
____________________________________
City Stops: Bandito Food Park + Cantina
 
3543 Columbia Parkway, Cincinnati, Ohio 45226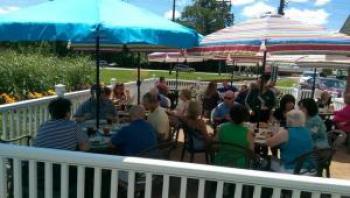 Friday, May 19
 
Noon to 1:30 PM 
 
RSVP by May 11
City Stops is a program dedicated to local restaurants and eateries that are either new-to-town, lesser-known or have a menu that all self-declared foodies MUST try! This month we're experiencing Bandito Food Park + Cantina, a one-of-a-kind outdoor/indoor playground, serving imaginative tacos, burgers and chicken topped with signature salsas and homemade sauces. 
Parking lot next to restaurant. Pay your way at the restaurant
Reservations have been made for 10 individuals. Save your seat!
____________________________________
Meet & Greet at The Park Pour
 
4815 Copper Road, Cincinnati, Ohio 45242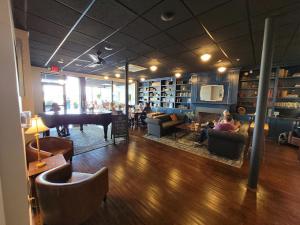 Wednesday, May 24
 
Noon to 1:30 PM 
 
RSVP by May 19
 
Let's meet new and returning participants at The Park Pour, which has French fare, and serves Deeper Roots coffee and sandwiches on Sixteen Bricks bread.
Pay your way at the restaurant. Parking is available on the street.
____________________________________
Domino Divas & Dudes
 
The Seasons Senior Living Community
7300 Dearwester Drive, Cincinnati, Ohio 45236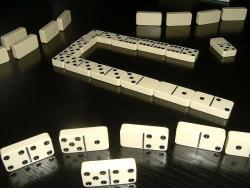 Monday, May 22
 
Lunch: 11:30 AM - 12:30 PM
(Proudly sponsored by The Seasons)
Experienced Group Play: 12:30 - 3:30 PM
Beginner Group Play: 12:30 - 2:00 PM
 
Beginner Domino Players RSVP by May 19
FREE
For either group, new players must register by calling Meals on Wheels Customer Care line: 513-244-5485.
NO TRANSPORTATION
HAVE QUESTIONS?   WANT TO RSVP?   NEED TO CANCEL? 
Call 513-244-5485
Better Balance, Safer You!

                         
NEW site!
Knox Presbyterian Church
3400 Michigan Avenue
Every Tuesday from 9:45 - 10:30 AM
 
Join Master George Zabrecky (5th degree black belt - TaeKwonDo) for the Better Balance Safer You class. This program allows you to practice TaeKwonDo concepts and also learn how to improve balance while learning elf-defense skills. Additional benefits include increased self-awareness and self-confidence, as well as an opportunity to meet new friends. motions are adaptable to accommodate each student's strengths and weaknesses. Classes are judgment free, patient and fun.
Cost: $5 (first class is free)
No transportation
For more details email: masterz@sdbalance.org
____________________________________
Line Dancing for Balance and Agility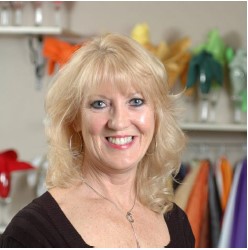 Knox Presbyterian Church
3400 Michigan Avenue
Every Thursday from 1 - 2 PM
LET'S DANCE! Line Dancing with Erica is an easy, fun way to "exercise." Her classes are friendly, casual and fun. Learning line dancing is easy with step-by-step instruction and a lot of repetition. Erica has more than 30 years of experience with line dancing: learning, teaching and sharing this perfectly fun way to burn calories while improving balance, agility and memory.
Did you know that line dancing can reduce stress, stimulate brain function and improve confidence? You also have the opportunity to meet new friends in a fun environment. 
Click HERE for instructions on how to find the class at Knox.
RECURRING ONLINE ACTIVITIES
Daily Calm Meditation

Daily at 9:30 AM
Tamara Levitt guides this 10-minute Daily Calm mindfulness meditation on letting go. The Daily Calm is a unique mix of meditation and inspiration every day and helps to lessening anxiety, worry and stress, while enhancing self-esteem and self-acceptance. It also improves resilience against uncertainty and adversity
Click HERE to Zoom
Meeting ID: 842 1344 5782
____________________________________
Boom Move!

Every Wednesday from 10 – 10:45 AM
Boom Move is a fun-filled 30 minutes of continuous movement using choreographed dance steps. A great workout with flair!
The class is led by Melanie Moon, a certified Silver Sneakers Instructor, Registered Yoga Teacher, and a certified Bones for Life instructor.

To participate and arrange payment, email melanmoon@gmail.com.
Payment of $3 is due to Melanie for each session.
Have Silver Sneakers? Mention this to Melanie when you email her.
____________________________________
Restorative Chair and Standing Yoga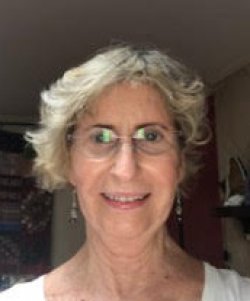 Every Thursdays from 10 - 11 AM
Chair Yoga is a practice that can be experienced by everybody and every body! Chair Yoga uses gentle movements and stretches that help us stay healthy as we age.
Everyone works at their own pace and listens to their body.
The class is led by Joan Reimar, RYT 200, CHTP.
Click HERE to Zoom
Meeting ID: 884 1060 2554
 ____________________________________
Tai Chi Flow
Every Thursday from 11:00 – 11:45 AM
Learn Tai Chi for Health movements in your own home on Zoom and discover the power of slow with certified Tai Chi for Health instructor Kristin Dietsche. Kristin makes Tai Chi fun in her relaxing follow-along classes, where participants can sit or stand. Feel good after just one class.

Click HERE to Zoom
Meeting ID: 830 9516 7353
____________________________________
Monday Movies
Every Monday from 1:30 - 3:00 PM
Click HERE to watch the movies.
___________________
The Mercy
May 1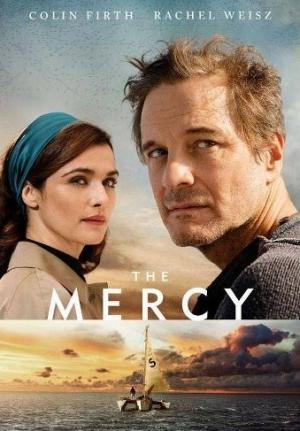 he incredible story of amateur sailor Donald Crowhurst and his solo attempt to circumnavigate the globe. The struggles he confronted on the journey while his family awaited his return is one of the most enduring mysteries of recent times.
___________________
Best Sellers
May 8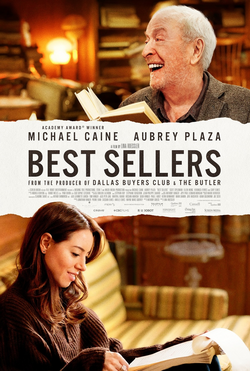 A cranky, retired author reluctantly embarks on a final book tour to help out a young publisher.
___________________
Florence Foster Jenkins
May 15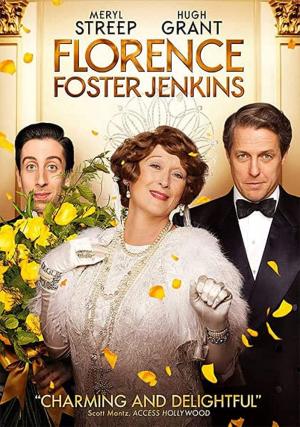 The story of Florence Foster Jenkins, a New York heiress who dreamed of becoming an opera singer, despite having a terrible singing voice.
___________________
Diane Shields: The Tuskegee Airmen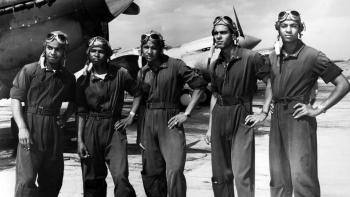 Monday, May 1
11 AM to Noon
istorian Diane Shields offers a look at the Tuskegee Airmen, the first Black military aviators in the U.S. Army Air Corps (AAC), a precursor of the U.S. Air Force. Trained at the Tuskegee Army Air Field in Alabama, they flew more than 15,000 individual sorties in Europe and North Africa during World War II. Their impressive performance earned them more than 150 Distinguished Flying Crosses, and helped encourage the eventual integration of the U.S. armed forces. 
Click HERE to watch the history lesson live on Zoom.
Meeting ID 654 323 3880
____________________________________
Heroes: Fathers & Sons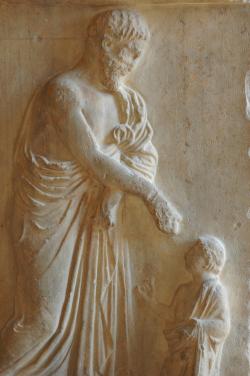 Tuesday, May 30
11:30 AM - 12:15 PM
Presented by UC Graduate Student, Cecilia Cozzi 
Greek mythology features a gallery of "heroes." When we think of heroes, we imagine individuals selflessly devoted to protect humanity against its bitter enemies. Ancient heroes are different: they are ambitious men, eager to prove their worth by embarking on adventurous quests. Each hero starts as someone's son, but he quickly needs to forge his own path and reinforce the good name of his family. The challenge is huge and appears often in Greek myth. We will take you to the Iliad and the Odyssey and we will focus on the stories of ancient heroes you are most interested in: Ajax, Achilles, Agamemnon, but also Odysseus, Aeneas and Hector. Despite their differences, they are all left with the same dilemma: looking to their noble past but also glancing toward their unknown future. 
Click HERE to join the Zoom session.
Meeting ID: 654 323 3880
____________________________________
Caring for the Caregiver
Tuesday, May 16
1:00 - 3:00 PM
In this workshop, participants write to reflect on their own journey and to share as much or as little writing in a supportive and safe circle of other caregivers. No previous writing experience is necessary.
Annette Januzzi Wick is the author of I'll Have Some of Yours, published for those who struggle to find reason, meaning and humanity in the caregiving experience. Pauletta Hansel was Cincinnati's first Poet Laureate. Her book, Palindrome, is a collection of poems about her mother's journey through dementia, and won the Berea College's Weatherford Award. Visit annettejiwick.com or paulettahansel.wordpress.com to learn more. 
Together and separately, they have led workshops in support of caregivers for Hospice of Cincinnati, the Alzheimer's Association of Cincinnati and of Knoxville, Arden Courts, the Alois Alzheimer Center, the Caregiver's Assistance Network, Catholic Charities of Southwestern Ohio, Episcopal Retirement Services and other organizations.  
A Zoom link will be sent to all registered participants prior to class date.  
____________________________________
Mindfulness Journaling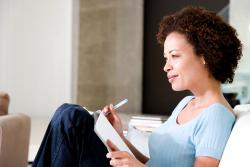 May 26
10:00 - 10:30 AM
Let's start the week off with an extra dose of mindfulness. Journaling is one of the best ways to be in the moment, helps to process difficult situations or emotions, and to enact self-care.
Join the journaling sessions by clicking HERE.
Meeting ID: 842 1344 5782
____________________________________
Book Club Online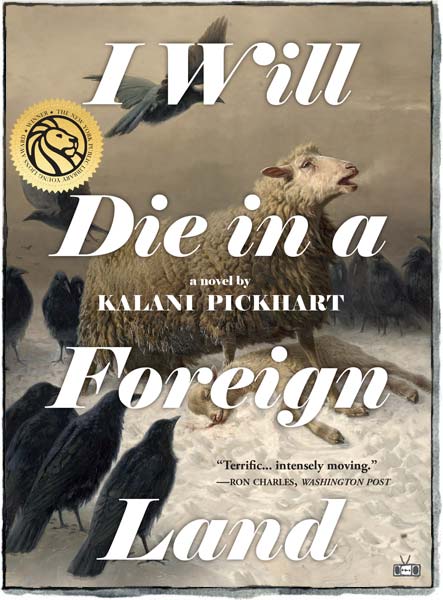 In 1913, a Russian ballet incited a riot in Paris at the new Théâtre de Champs-Elysées. "Only a Russian could do that," says Aleksandr Ivanovich. "Only a Russian could make the whole world go mad." A century later, in November 2013, thousands of Ukrainian citizens gathered at Independence Square in Kyiv to protest then-President Yanukovych's failure to sign a referendum with the European Union, opting instead to forge a closer alliance with President Vladimir Putin and Russia. The peaceful protests turned violent when military police shot live ammunition into the crowd, killing over a hundred civilians.
I Will Die in a Foreign Land follows four individuals over the course of a volatile Ukrainian winter, as their lives are forever changed by the 
Euromaidan protests. Katya is an Ukrainian-American doctor stationed at a makeshift medical clinic in St. Michael's Monastery; Misha is an engineer originally from Pripyat, who has lived in Kyiv since his wife's death; Slava is a fiery young activist whose past hardships steel her determination in the face of persecution; and Aleksandr Ivanovich is a former KGB agent. He climbs atop a burned-out police bus at Independence Square and plays the piano. 
As Katya, Misha, Slava, and Aleksandr's lives become intertwined, they each seek their own solace during an especially tumultuous and violent period. The story is also told by a chorus of voices that incorporates folklore and narrates a turbulent Slavic history. While unfolding an especially moving story of quiet beauty and love in a time of terror, I Will Die in a Foreign Land is an ambitious, intimate, and haunting portrait of human perseverance and empathy. 
eBook & Audiobook available on HOOPLA. 
eBook and Audiobook available on LIBBY.
Join the discussion of Honor by clicking HERE.
Meeting ID: 830 9516 7353 
___________________