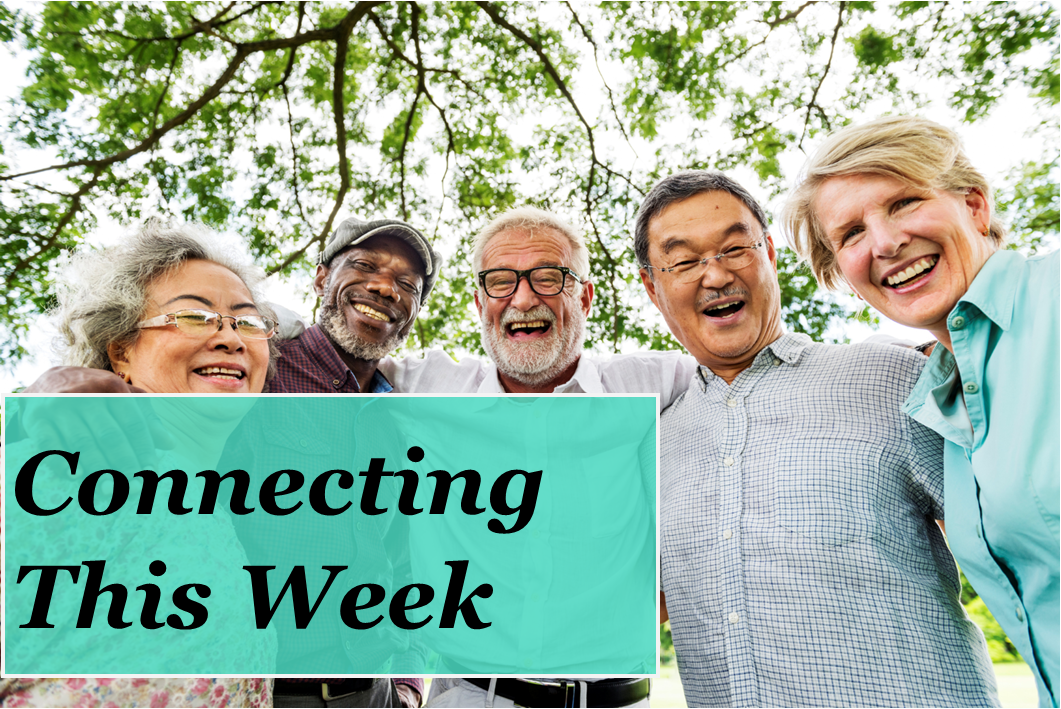 Mani & Pedi
Cincinnati Institute of Esthetics and Nails
10700 Montgomery Road, #100A, Cincinnati, Ohio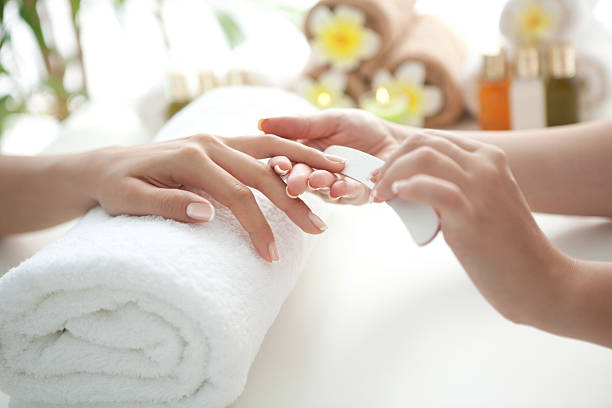 Wednesday, March 1
 
Noon to 1:00 PM 
 
First come, first served.
Trained students will provide six lucky members to FREE manicures and pedicures, just in time for the upcoming Spring season.
Maximum of 6 participants.
____________________________________
Dinner at Bronte Bistro & Ron Purdon's Sextet at Joseph Beth
2692 Madison Road, Cincinnati, Ohio 45208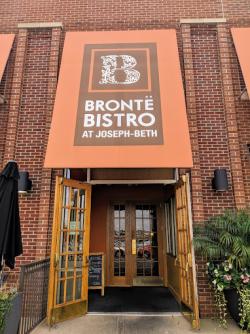 Friday, March 10
Dinner at 5 PM
Concert 6:30-8:30 PM 
 
RSVP by March 3
This is a 55 North tradition. Join us for dinner at Bronte Bistro before heading over to the adjoined Joseph Beth Bookstore to jam out with the Ron Purdon's Sextet.
Reservations are under "Meals on Wheels."
 
NO TRANSPORTATION
____________________________________
St. Patrick's Day Celebration Lunch and
Q&A with Meals on Wheels Staff
Church of the Redeemer
2944 Erie Avenue, Cincinnati, Ohio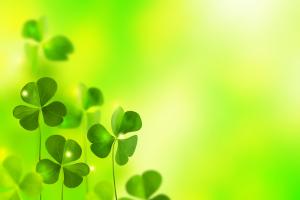 Wednesday, March 15
 
11:30 AM - 1:00 PM
RSVP by March 10
We had such a blast last year for our two holiday meals and would love to see you again! If you weren't able to make it last year, come see what it's all about.
Join us for a free, delicious lunch. Meet some of Meals on Wheels' staff and some familiar faces from 55 North. Jennifer Steele, CEO, will introduce herself, as well as other key staff, and answer all of your burning questions.
Remember to wear green!
____________________________________
Tour the Cincinnati Ballet
1801 Gilbert Avenue, Cincinnati, Ohio 45202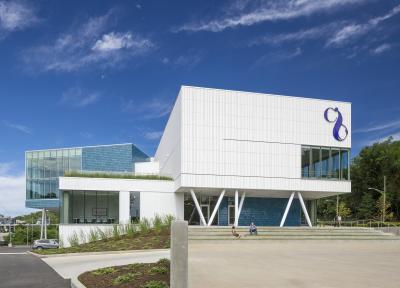 Thursday, March 16
 
10 AM to Noon
RSVP by March 10
Take a behind-the-scenes tour of the Ballet's 57,000-square-foot rehearsal facility, located in Walnut Hills near the entrance to Eden Park. Trained docents will share details about the nine state-of-the-art studios and how dancers train for the stage.
Maximum of 10 participants.
____________________________________
City Stops: Flavors of the Isle
 
1807 Elm Street, Cincinnati, Ohio 45202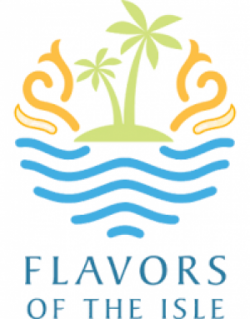 Friday, March 24
 
Noon to 1:30 PM 
 
RSVP by March 17
City Stops is a program dedicated to local restaurants and eateries that are either new-to-town, lesser-known or have a menu that all self-declared foodies MUST try!
Jamaican soul food at its best. Yeah, mon!
Street parking. Pay your way at the restaurant
Reservations have been made for 10 individuals. Save your seat!
____________________________________
Meet & Greet at Bite
 
1279 Ohio 131, Milford, Ohio 45150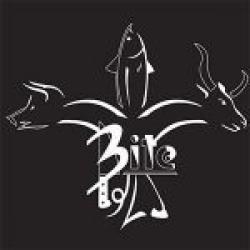 Friday, March 29
 
Noon to 1:30 PM 
 
RSVP by March 24
 
Let's meet new and returning participants for a bite at BITE, a casual restaurant with a unique menu. BYOB of alcohol, if you would like.
Pay your way at the restaurant. Parking is available behind the building.
____________________________________
Domino Divas & Dudes
 
The Seasons Senior Living Community
7300 Dearwester Drive, Cincinnati, Ohio 45236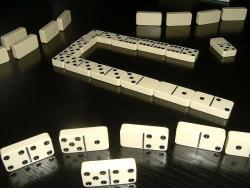 Monday, March 27
 
Lunch: 11:30 AM - 12:30 PM
(Proudly sponsored by The Seasons)
Experienced Group Play: 12:30 - 3:30 PM
Beginner Group Play: 12:30 - 2:00 PM
 
Beginner Domino Players RSVP by March 24
FREE
For either group, new players must register by calling Meals on Wheels Customer Care line: 513-244-5485.
NO TRANSPORTATION
HAVE QUESTIONS?   WANT TO RSVP?   NEED TO CANCEL? 
Call 513-244-5485
Better Balance, Safer You!

                         
NEW site!
Knox Presbyterian Church
3400 Michigan Avenue
Every Tuesday from 9:45 - 10:30 AM
(No class February 21 or 28)
Join Master George Zabrecky (5th degree black belt - TaeKwonDo) for the Better Balance Safer You class. This program allows you to practice TaeKwonDo concepts and also learn how to improve balance while learning elf-defense skills. Additional benefits include increased self-awareness and self-confidence, as well as an opportunity to meet new friends. motions are adaptable to accommodate each student's strengths and weaknesses. Classes are judgment free, patient and fun.
Cost: $5 (first class is free)
No transportation
For more details email: masterz@sdbalance.org
____________________________________
Line Dancing for Balance and Agility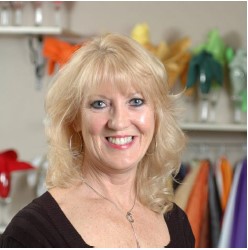 Knox Presbyterian Church
3400 Michigan Avenue
Every Thursday from 1 - 2 PM
LET'S DANCE! Line Dancing with Erica is an easy, fun way to "exercise." Her classes are friendly, casual and fun. Learning line dancing is easy with step-by-step instruction and a lot of repetition. Erica has more than 30 years of experience with line dancing: learning, teaching and sharing this perfectly fun way to burn calories while improving balance, agility and memory.
Did you know that line dancing can reduce stress, stimulate brain function and improve confidence? You also have the opportunity to meet new friends in a fun environment. 
Click HERE for instructions on how to find the class at Knox.
RECURRING ONLINE ACTIVITIES
Daily Calm Meditation

Daily at 9:30 AM
Tamara Levitt guides this 10-minute Daily Calm mindfulness meditation on letting go. The Daily Calm is a unique mix of meditation and inspiration every day and helps to lessening anxiety, worry and stress, while enhancing self-esteem and self-acceptance. It also improves resilience against uncertainty and adversity
Click HERE to Zoom
Meeting ID: 842 1344 5782
____________________________________
Boom Move!

Every Wednesday from 10 – 10:45 AM
Boom Move is a fun-filled 30 minutes of continuous movement using choreographed dance steps. A great workout with flair!
The class is led by Melanie Moon, a certified Silver Sneakers Instructor, Registered Yoga Teacher, and a certified Bones for Life instructor.

To participate and arrange payment, email melanmoon@gmail.com.
Payment of $3 is due to Melanie for each session.
Have Silver Sneakers? Mention this to Melanie when you email her.
____________________________________
Restorative Chair and Standing Yoga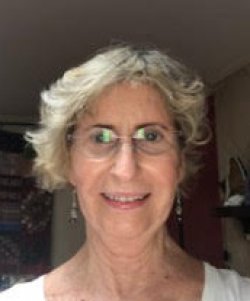 Every Thursdays from 10 - 11 AM
Chair Yoga is a practice that can be experienced by everybody and every body! Chair Yoga uses gentle movements and stretches that help us stay healthy as we age.
Everyone works at their own pace and listens to their body.
The class is led by Joan Reimar, RYT 200, CHTP.
Click HERE to Zoom
Meeting ID: 884 1060 2554
 ____________________________________
Tai Chi Flow
Every Thursday from 11:00 – 11:45 AM
Learn Tai Chi for Health movements in your own home on Zoom and discover the power of slow with certified Tai Chi for Health instructor Kristin Dietsche. Kristin makes Tai Chi fun in her relaxing follow-along classes, where participants can sit or stand. Feel good after just one class.

Click HERE to Zoom
Meeting ID: 830 9516 7353
____________________________________
Monday Movies
Every Monday from 1:30 - 3:00 PM
Click HERE to watch the movies.
___________________
10 Truths About Love
February 20
This romcom follows a relationship columnist for whom, despite her professional expertise, love does not come easy.
___________________
The Pink Panther
February 27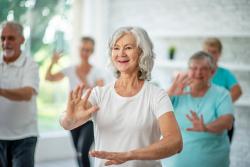 ___________________
Woman in Motion
March 6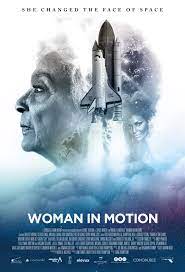 ___________________
The Ides of March
March 13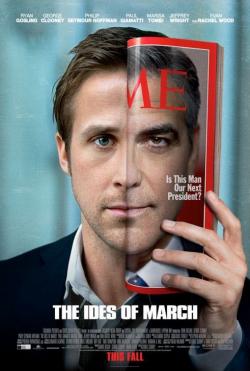 ___________________
A Brave Heart
March 20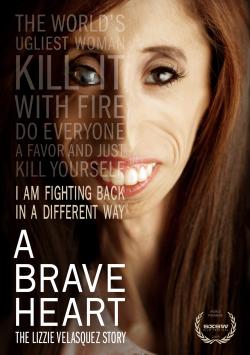 Diane Shields: Benjamin Franklin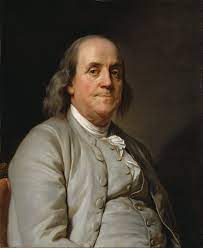 Monday, March 6
11 AM to Noon
Learn about one of the leading figures of early American history. Benjamin Franklin (1706-1790) was a statesman, author, publisher, scientist, inventor and diplomat.
Click HERE to watch the history lesson live on Zoom.
Meeting ID 654 323 3880
____________________________________
Greek Artifacts in Cincinnati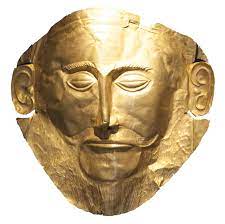 Wednesday, March 8
11:00 AM to Noon
The University of Cincinnati Classics Department is one of the most active and largest centers for the study of Greek and Roman antiquity in the United States. Learn all about the amazing discoveries of our very own Cincinnati archaeologists. UC graduate students are presenting all about the findings resulting from digs in the Mediterranean since the 1920s.
Link will be provided in weekly emails, or call 513-244-5492.
____________________________________
Mindfulness Journaling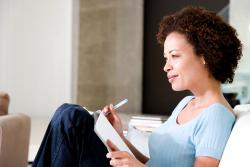 March 10 and March 24
10:00 - 10:30 AM
Let's start the week off with an extra dose of mindfulness. Journaling is one of the best ways to be in the moment, helps to process difficult situations or emotions, and to enact self-care.
Join the journaling sessions by clicking HERE.
Meeting ID: 842 1344 5782
____________________________________
Book Club Online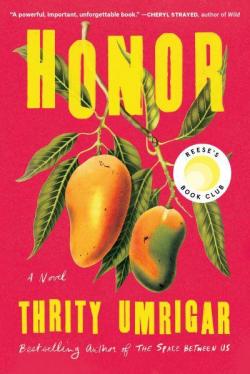 Wednesday, February 22
1-2 PM
In this riveting and immersive novel, bestselling author Thrity Umrigar tells the story of two couples and the sometimes dangerous and heartbreaking challenges of love across a cultural divide.
Indian American journalist Smita has returned to India to cover a story, albeit reluctantly. Long ago she and her family left the country with no intention of ever coming back. As she follows the case of Meena--a Hindu woman attacked by members of her own village and her own family for marrying a Muslim man--Smita comes face to face with a society where tradition carries more weight than one's own heart, and a story that threatens to unearth the painful secrets of Smita's own past. While Meena's fate hangs in the balance, Smita tries in every way she can to right the scales. She also finds herself increasingly drawn to Mohan, an Indian man she meets while out on assignment. But the dual love stories of Honor are as different as the cultures of Meena and Smita themselves: Smita realizes she has the freedom to enter into a casual affair, knowing she can decide later how much it means to her.
In this tender and evocative novel about love, hope, familial devotion, betrayal and sacrifice, Thrity Umrigar shows us two courageous women trying to navigate how to be true to their homelands and themselves at the same time.
eBook and Audiobook available on LIBBY.
Join the discussion of Honor by clicking HERE.
_________________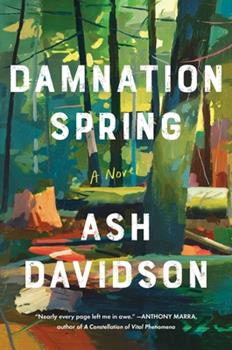 Wednesday, March 22
1:00 - 2:00 PM
In March we are inviting new and existing book club members to join us in person at the Haile Community Hub (720 E. Pete Rose Way, Cincinnati, Ohio 45202), located in the Sawyer Point Building, directly across from the Bicentennial Commons at Sawyer Point entrance. A few visitor parking spots are available in front of the building outside of the gated parking lot. If those are full, pull up to one of the gates and ask the security desk to let you in.
Please let us know you are attending by calling 513-244-5485.
Damnation Spring is an epic, immersive debut by author Ash Davidson. It is the deeply human story of a Pacific Northwest logging town wrenched in two by a mystery that threatens to derail the town's way of life.
eBook and Audiobook available on LIBBY. Hard copies are available if requested by March 3.
Join the discussion of Damnation Spring by clicking HERE.
___________________
Juniors Helping Seniors
Online Gift Giving
Friday, March 24
4:00 - 4:30 PM
Gift giving is always in season. Learn about unique gift giving sites that the Internet has to offer. From reading books to your grandkids to sending a custom candy-a-gram, there is something for everyone's budget.
Click HERE to join the Online Gift Giving session.
Meeting ID: 899 5766 9120
___________________
Making Better Choices for Better Health:
A Chronic Disease Self-management Workshop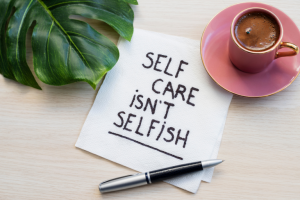 Tuesdays from March 21 - May 2
Introduction is from 10:00 - 10:30 AM on March 21
Program runs from 10:00 AM - 12:30 PM
Do you have a chronic condition, such as arthritis, diabetes, heart disease, mental health/emotional struggles or something else? Many of us do, yet sometimes struggle with managing them. There is help.
Participants in this online, interactive and educational workshop proven to show significant improvement in self-management for those that complete the program.
If you complete the workshop series, you will be rewarded with a $25 gift card and skills to increase your quality of life.
Link will be provided in the weekly emails, or call 513-244-5492.