DAILY CALM MEDITATION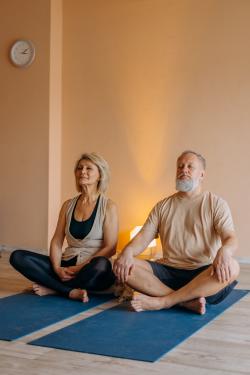 Life can be stressful.
So in order to help get your day off to a relaxing start, we offer a Daily Calm meditation session.
Tamara Levitt guides this 10-minute Daily Calm mindfulness meditation on a wide range of topics.
It is a unique mix of meditation and inspiration, and helps to lessening anxiety, worry and stress, while enhancing self-esteem and self-acceptance. It also improves resilience against uncertainty and adversity.
Come as you are. Join us for just the meditation, or stay for discussion and music afterward.
"Five days a week, I get up early in the morning so I can have my coffee, get on Daily Calm and see my friends. It's been a wonderful opportunity to share ideas, a little bit of laughter and the song ends the session with a smile."
-Donna, Daily Calm participant
Join us from the comfort of your own home each morning at 9:30 a.m.
CLICK HERE TO JOIN THE MEDITATION.