We Help Our Seniors' Best Friends, Too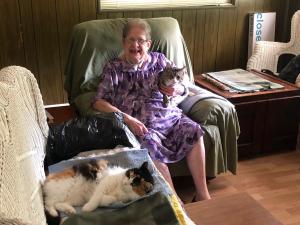 Many of our seniors enjoy the company and companionship of four-legged friends. Pets can provide a remedy to loneliness and isolation, which many seniors experience.
Feeding and caring for their best friends can be expensive, though. Some seniors will choose to do without, so that their pets have what they need.
That's why we offer our seniors who receive our Home Delivered Meals, our Pet Support program that provides dog and cat food.
Adult dogs receive Ultimate's chicken and rice dog food, and senior dogs receive Canidae platinum formula. Dog food is portioned in 7-pound bags, and seniors receive 1-3 bags weekly or every other week, depending on the size of the dog.
Cats receive Sportsmix chicken and rice cat food.
In the past, pet food has been donated. However, starting August 1, 2022, all pet food is being purchased so it is consistent. Having a consistent type of food greatly helps the pet's digestion and reduces upset stomachs. 
Those who receive home delivered meals receive their pet food as part of the same delivery. 
Our Pet Support program also provides vouchers for veterinary services, our seniors might not be able to afford.
We understand that by taking care of one, you're taking care of the other.
To learn more about these programs, call us at 513-244-5485.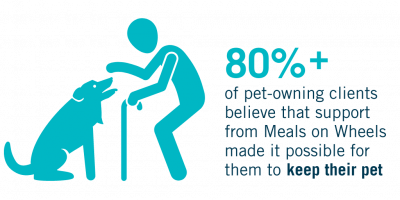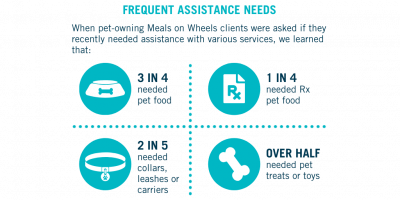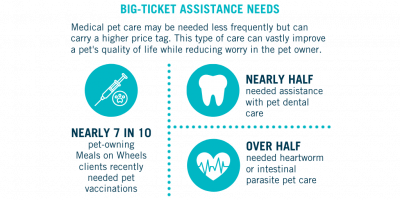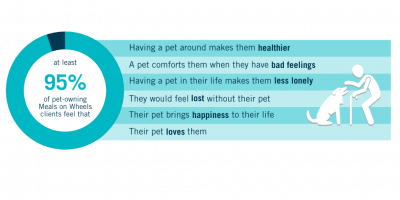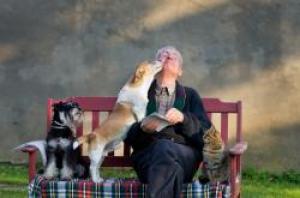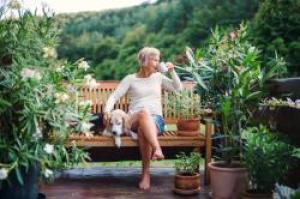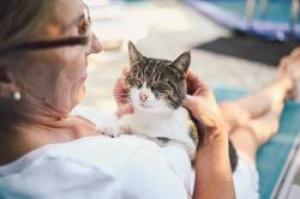 Finding a Pet for Everyone
Some seniors are not able to care for a pet, or they live in a facility that does not allow for animals such as dogs or cats. Understanding the challenge - but still knowing the importance of having four-legged companionship for some seniors - we also offer robotic pets. These lifelike companions serve as a loveable fill-in for the real thing. The cats purr and nuzzle. The dogs bark softly and pant. They also are proving to be a great answer for the issue of social isolation. Those who have the pets are very popular among neighbors who want to see and pet the animals.