We nourish so they can flourish
Our meals are personally created by our nutritionist and senior kitchen manager to ensure our seniors receive healthy and nutritious meals that align with the daily recommended dietary allowances as established by federal guidelines. 
We offer more than 30 items on our menu, giving our seniors a wide range of options to choose from -- more than many restaurants. We prepare more than 4,000 meals each day, all created in our restaurant-grade kitchen and immediately packaged to assure freshness.
We offer specialty dietary meals to help our seniors manage health issues such as high blood pressure, heart disease and diabetes. We also honor allergies needs of seniors, and ensure they receive a meal that works for them.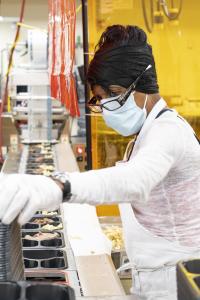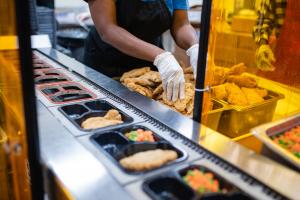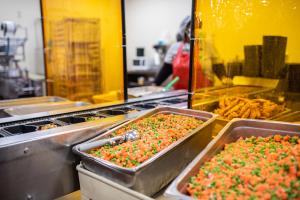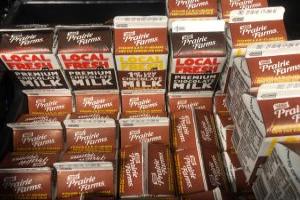 To request ingredients, please call our Care Center at 513-244-5485.