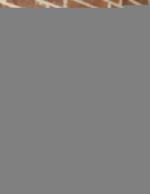 Jennifer Steele, CEO of Meals on Wheels Southwest Ohio & Northern Kentucky, has been elected to the Board of Directors for Meals on Wheels America.
This is the first time a Cincinnati executive has been appointed to the board of directors of Meals on Wheels America, the national organization, which represents more than 5,000 community-based programs across the country that are dedicated to addressing senior hunger and isolation.
Steele has served as CEO of Meals on Wheels Southwest OH & Northern KY, a non-profit that delivers essential services allowing seniors to remain healthy, happy and independent in their homes, for two years.
"Notwithstanding that these past 18 months have tested us all more than we could have imagined, our Membership came together under the most challenging of circumstances to provide more services to more people in new and creative ways," said Ellie Hollander, President and CEO, Meals on Wheels America. "I'm excited to see the new heights our expanded and esteemed Board of Directors, including Jennifer Steele, can help us reach – for the sake of the Association, for our Members and, most importantly, for older adults in need nationwide."
Over the last year, Steele has led the non-profit through transformative change making the organization one of the largest Meals on Wheels in the country through a strategic merger with Cincinnati Area Senior Services (CASS). The organizational transformation successfully resulted in a $4 million grant from McKenzie Scott, which will help Meals on Wheels Southwest OH & Northern KY tackle the "crisis in aging" concerns in Greater Cincinnati with innovative long-term solutions.
Since 1992, Meals on Wheels Southwest OH & Northern KY, formerly Wesley Community Services, has delivered essential services that promote the independence of seniors so they may remain in the comfort of their own homes for as long as possible. Today's services include: Meals on Wheels, Independent Living Assistance, Area Senior Services, and Pet Portions Pet Care.