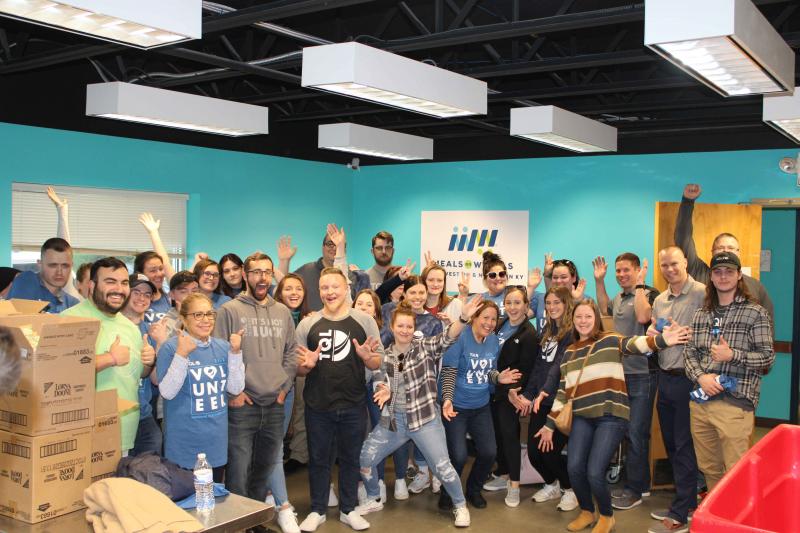 We'd Be Nothing Without Our Volunteers
Each year, we have more than 2,500 volunteers who help us meet the needs of our seniors. We couldn't do all that we do without those who bless us with their time.

Snack Packer 
Each senior who receives home-delivered meals also receives a box of snacks to give them something sweet to enjoy during the day. These boxes are assembled by volunteers, who turn on some music, create an assembly line and fill the boxes with cookies, fruit, crackers and more. This is our biggest need, as we deliver hundreds of snack boxes each week. Grab some friends. This is a great group activity.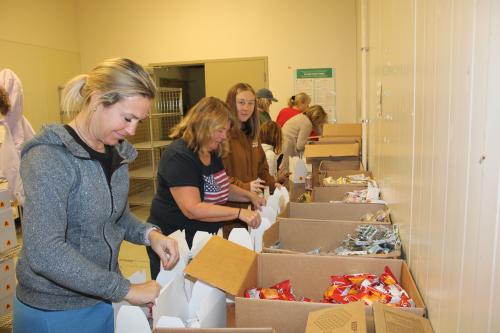 Substitute Driver
Our drivers are on the road five days a week, delivering meals to seniors in 11 counties. Sometimes, they need a day off. That's where volunteer drivers come in. We map our a route for you to make five to 10 meal deliveries to seniors' homes. We keep the deliveries in the same area, and even give you an app for your phone that takes you on the shortest route between homes. [Note: You drive your own vehicle, and we ask that you bring a cooler to keep meals chilled.]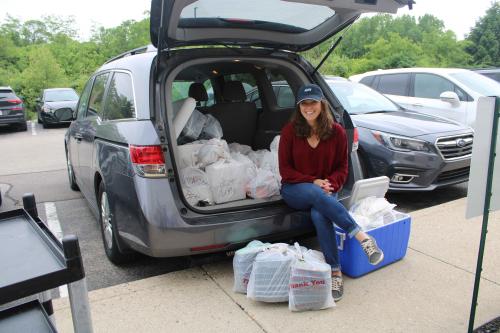 Birthday Box Deliveries
Celebrate with a senior! Each month we deliver nearly 200 birthday bags filled with hats and horns, cakes and cards to our seniors who are celebrating a birthday that month. Sometimes, they're celebrating monumental birthdays, including one or two each month who are turning 100 years old. It's like throwing a surprise party. They're usually so happy that someone remembered their birthday that they don't care that you can't sing.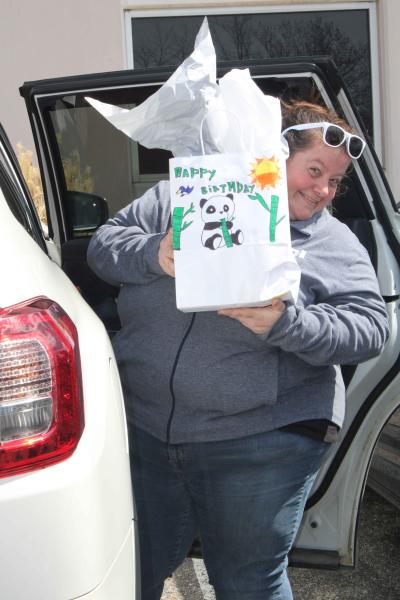 Super Saturdays for Super Heroes
Do you have a hard time volunteering during the week? No problems. On the second Saturday of every month we open our doors and break out the fun during our Super Saturdays. Between 20-30 people come in and spend some time helping us between 10:00 a.m. and Noon. These weekend events are family friendly. We can accommodate volunteers as young as 5 years old. This is also a great event for students looking to meet service hour requirements.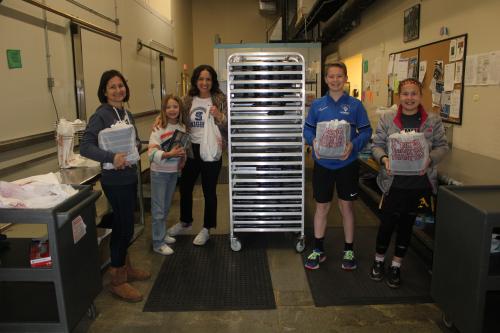 Pet Food Packer
We realize how important pets are to seniors, and to take care of one is to take care of the other. So we started a Pet Program in which we deliver dog and cat food to those seniors with pets. We buy in bulk, so the food has to be scooped, weighed and repacked into smaller bags, which go out with our drivers when they deliver the meals.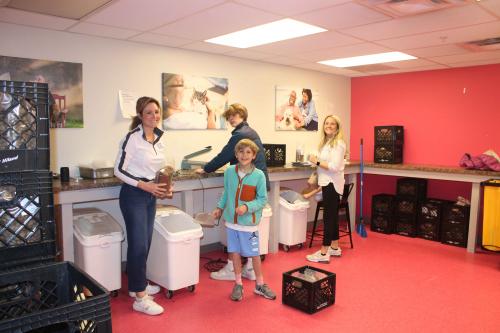 Making Meals
We prepare our own meals in our restaurant-grade kitchen, but the meals have to be divided up and repackaged in single-serving containers for our seniors. Volunteers can get the scoop on how we do this firsthand by lining up alongside our conveyor belt and filling the trays with items of the day's menu.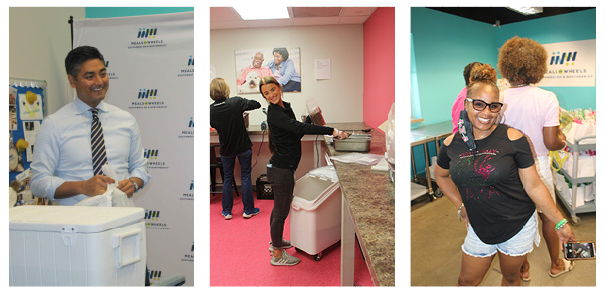 Here are a few volunteer opportunities that aren't currently available but will be soon:
Friendly Visitor Program: Be a companion to one of your local seniors by visiting, making a phone call or even helping out at the grocery store.
 
Street Sidekick: Serve as a co-pilot for a substitute driver.
We appreciate your patience as we respond to the overwhelming (in the best way!) requests to volunteer. We promise we'll be in touch soon!
Birthday Bonanza
Everyone loves a birthday party—theirs, a loved one's, a friend's. For us, we love to celebrate the birthdays of our seniors. That is why we created our Birthday Bonanza. We have volunteers create birthday boxes that contain a variety of goodies—cards and cupcakes, hats and horns, books and balloons—and then have more volunteers deliver them to the seniors around the time of their birthdays.
The seniors love, love, LOVE getting the birthday boxes, but the volunteers experience just as much joy as they share in the excitement and smiles of the seniors as they open the boxes. Special birthday boxes are created for our seniors who are 100 years old and older.
Packing the birthday boxes (or bags) is a great corporate activity, with employees each packing a box or two. Delivering the boxes is a great individual or small-group activity. We deliver several hundred birthday boxes to our seniors each month, so the need for packers and delivery drivers is great.
To learn more, coordinate a packing event or delivery time, contact Tammy Hitchcock at 513-244-0668.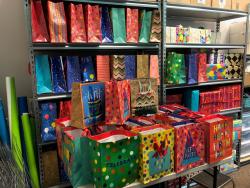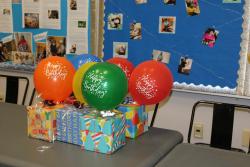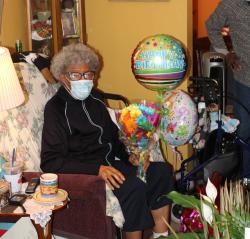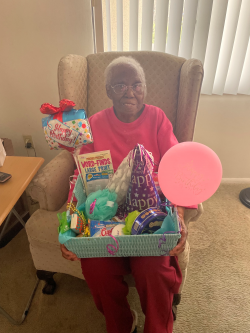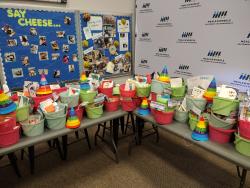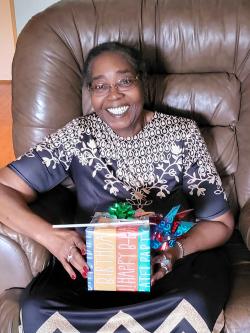 LOVE NOTES FOR SENIORS
Are your children (or employees!) at home and in need of a meaningful and fun activity? We are collecting cards, letters and drawings to let seniors know that people care about them during these challenging times. A few tips to make sure that your project is as impactful as possible:
We love glitter and sparkles, but please try not to use it for these projects. 
Seniors sometimes have poor eyesight. Keep print large and avoid cursive.
Do not sign the cards, not even with your school or company name. It confuses many of our senior clients.
Please avoid irony, slang or puns. Think of kind, sincere, and joyful messages and images.
Please send your love notes to our office:
2091 Radcliff Drive
Attn: Love for Seniors
Cincinnati, Ohio 45204
Cards, letters and drawings will be delivered by our Meal Delivery Associates.