GIVING SENIORS WHAT THEY NEED TO THRIVE
There is a crisis on aging facing this country. In 2018, there were 52.4 million Americans age 65 or older. By 2040, that number will grow to 80.8 million. Seniors are an often-forgotten, at-risk population that faces unique medical, social, adaptive and nutritional needs.
Combined with physical and financial resources that steadily decline as they age, the demand for help is going to continue to grow rapidly.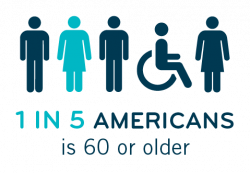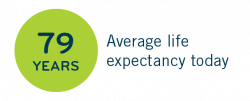 That's why we're here. 
We focus on protecting and improving the lives of our region's seniors by offering them the meals they need to sustain themselves - and a whole lot more.
Providing care to seniors is a distinctly challenging balance of providing appropriate levels of intervention, while fostering independence and protecting dignity. We are uniquely positioned as the region's leading agency to address and meet these challenges.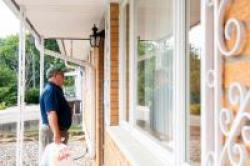 Food is the heart of our mission, which is why we deliver 4,000 meals to seniors around our 11-county region each day. But our in-home visits also provide unique opportunities to meet nutritional needs, combat isolation, address safety hazards and provide holistic care.
Emergency meal boxes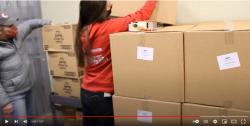 Each fall, in anticipation of winter's wrath, we pack thousands of boxes of shelf-stable food that we deliver to our seniors when the weather turns threatening so they know they will have food available should they get snowed in. These emergency boxes are a lifeline for our isolated older neighbors.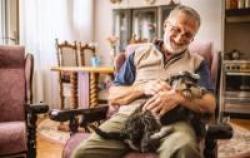 We realize that for many seniors, their pets are their family, and taking care of one means you are taking care of the other. That's why we offer our seniors who receive our Home Delivered Meals a Pet Program that provides dog and cat food as needed, as well as vouchers for veterinary services, our seniors might not be able to afford.
Transportation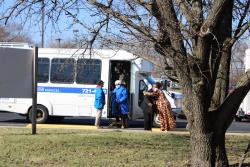 Being able to get around is key to maintaining independence. We have a fleet of vehicles that transport seniors to and from social events, medical appointments and more.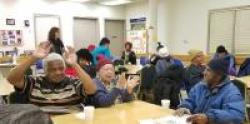 Our Over-the-Rhine Senior Center is the heartbeat of the senior scene in the vibrant community just north of downtown. The center is open daily, and serves breakfast and lunch, and is offers a range of activities, from movies to group parties, bingo, trivia and more.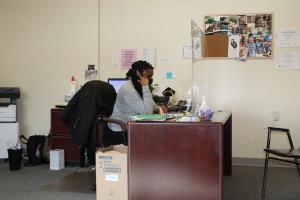 Our social work team has staff in various senior living communities around the region, coordinating social events and helping all of the residents maneuver through the mazes of life, such as Medicare and Medicaid issues, prescriptions, transportation to medical appointments and more.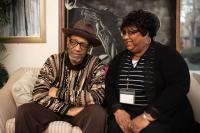 Our team of social workers work closely with seniors, case managers, family members and caregivers to look out for the well-being of our seniors and help keep them safe and healthy at home. Among their services are personal financial management, senior care coordination and guardianship services.
Sometimes eating out with a group of friends is the best way to enjoy a meal. That's why we offer community meals at 16 locations throughout the region. We offer transportation to many sites as well.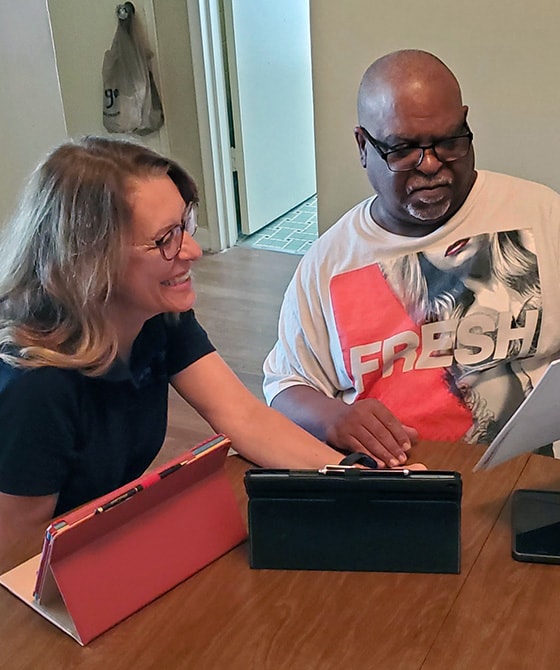 We live in a digital world, but it's not a place that's always easy for seniors to move around in. We offer free one-on-one tech support and complimentary computer tablets and internet access for those who qualify. With our full calendar of online health, wellness and social programming, participants stay connected and have digital access to telehealth appointments, worship services, ordering groceries and more, all while remaining safe at home.
Health & Wellness Programs: Connecting This Week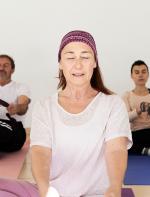 To help you live an active and healthy lifestyle, we offer a monthly calendar that includes daily exercise classes and meditation, educational lectures and interactive discussion groups, online group games and cultural activities. Our Innovative and engaging programs are offered both online and in-person.